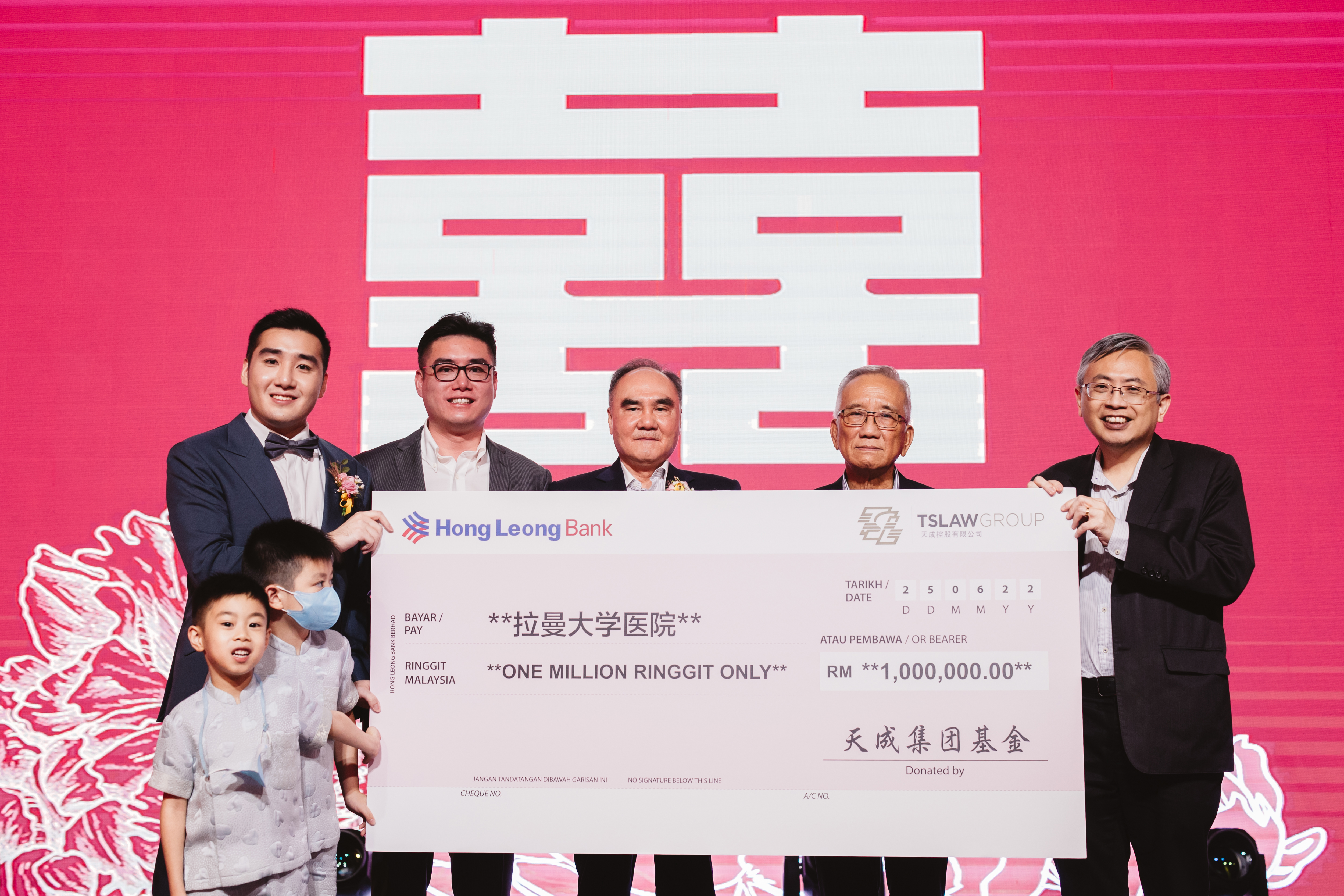 The TSLAW Group donated RM1,000,000 (one million) towards the construction and development of the UTAR Hospital through its TSL Foundation (天成集团基金).
Tan Sri Dato' David Law Tien Seng, Executive Chairman of TSLAW Group, presented the mock cheque to UTAR Council member Datuk Lim Si Cheng and UTAR President Ir Prof Ewe Hong Tat. The mock cheque was presented at the wedding of his son during the wedding dinner on 25 June 2022.
UTAR deeply appreciates the generosity of Tan Sri Dato' David Law and the TSLAW Group for the donation which will contribute to the construction of UTAR Hospital which is expected to be fully completed in early 2023. The T&CM Centre of UTAR Hospital was completed in January 2022 and is currently providing services in acupuncture, tuina, moxibustion, internal Chinese medicine, consultation and counselling.
The TSLAW Group is a diversified group of companies based in Kuala Lumpur, Malaysia and is involved in many industries ranging from steel production to restaurants.