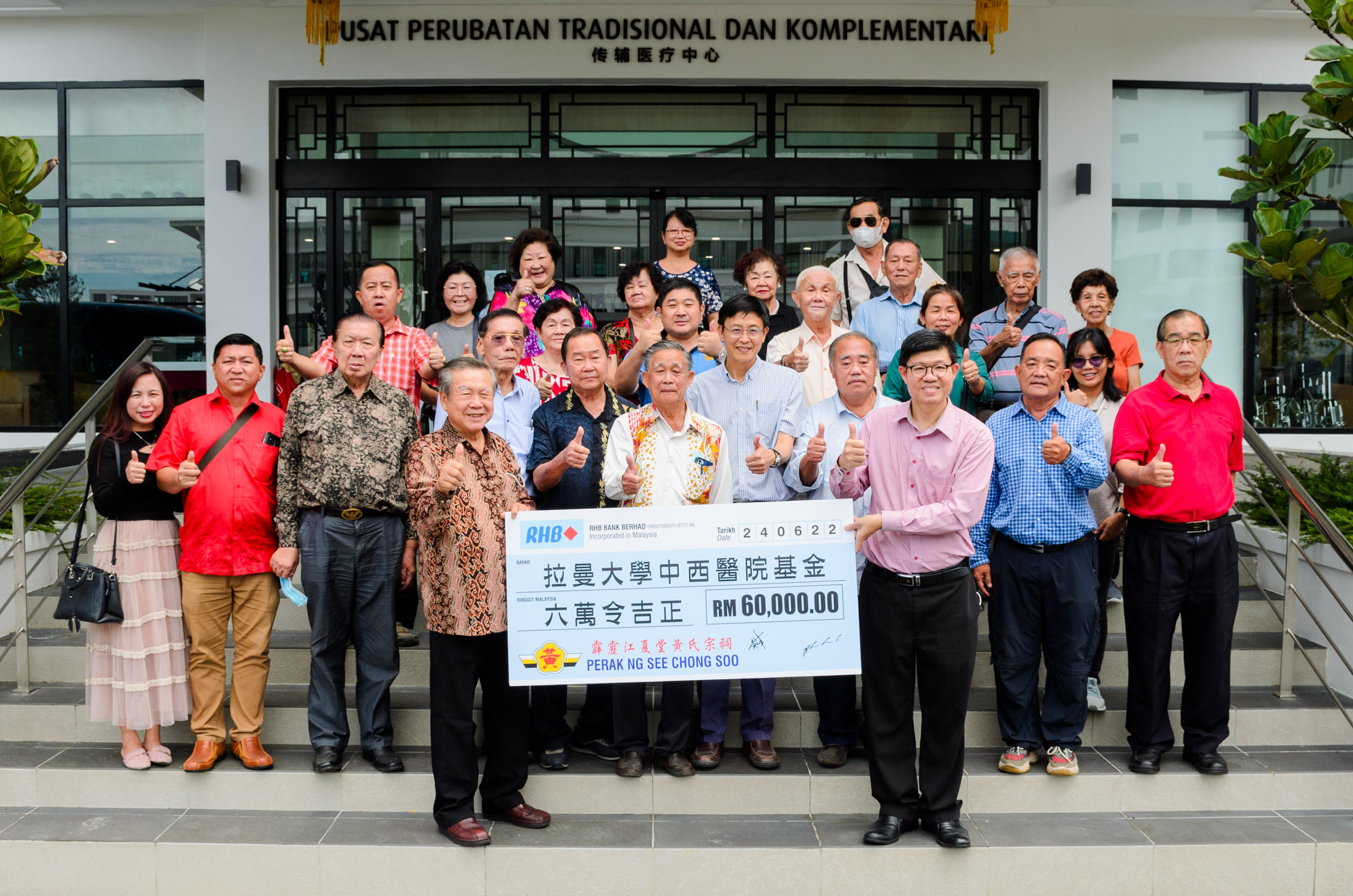 UTAR Education Foundation received a donation of RM60,000 for the UTAR Hospital from Perak Ng See Chong Soo (霹雳江夏堂黄氏宗祠) at UTAR T&CM Centre on 24 June 2022.
Representing Perak Ng See Chong Soo to present the mock cheque to UTAR was its President Ng Bok Huat. He was accompanied by esteemed guests from Perak Ng See Chong Soo.
The donation was received by UTAR Vice President for Student Development and Alumni Relations Prof Dr Choong Chee Keong; it was witnessed by UTAR Council Member Hew Fen Yee.
Representing Perak Ng See Chong Soo, Ng explained the purpose of the donation. He mentioned, "In response to the call of Tan Sri Ong Ka Chuan, Perak Ng See Chong Soo conducted fundraising for UTAR Hospital and it successfully raised RM60,000 in two weeks. Therefore, my deepest gratitude to all the enthusiastic members who contributed to this meaningful initiative. We come together to raise funds for UTAR Hospital and T&CM Centre with the aim to preserve the roots of the nation and to cultivate medical talents."
UTAR thanks Perak Ng See Chong Soo for the generous donation.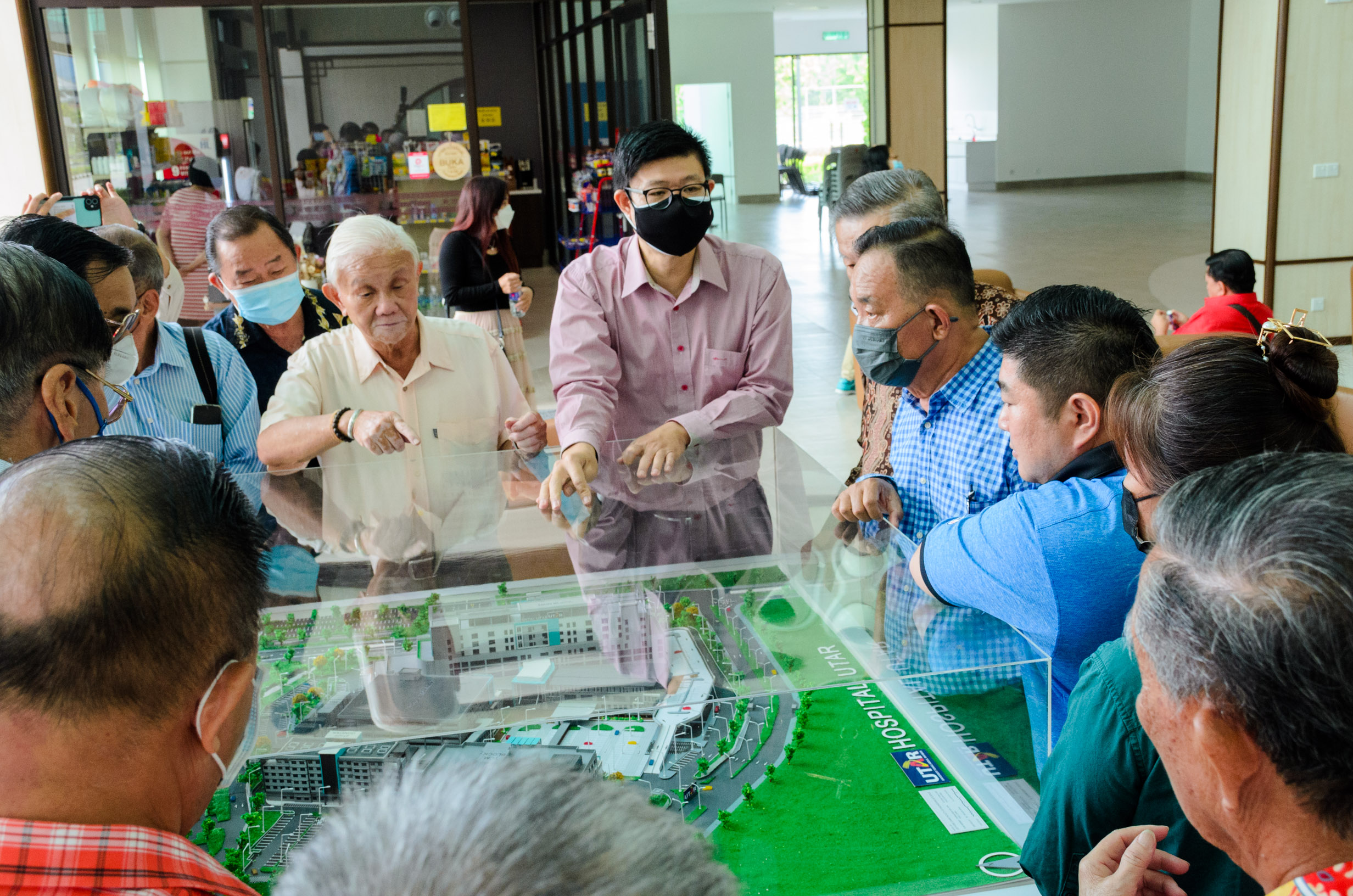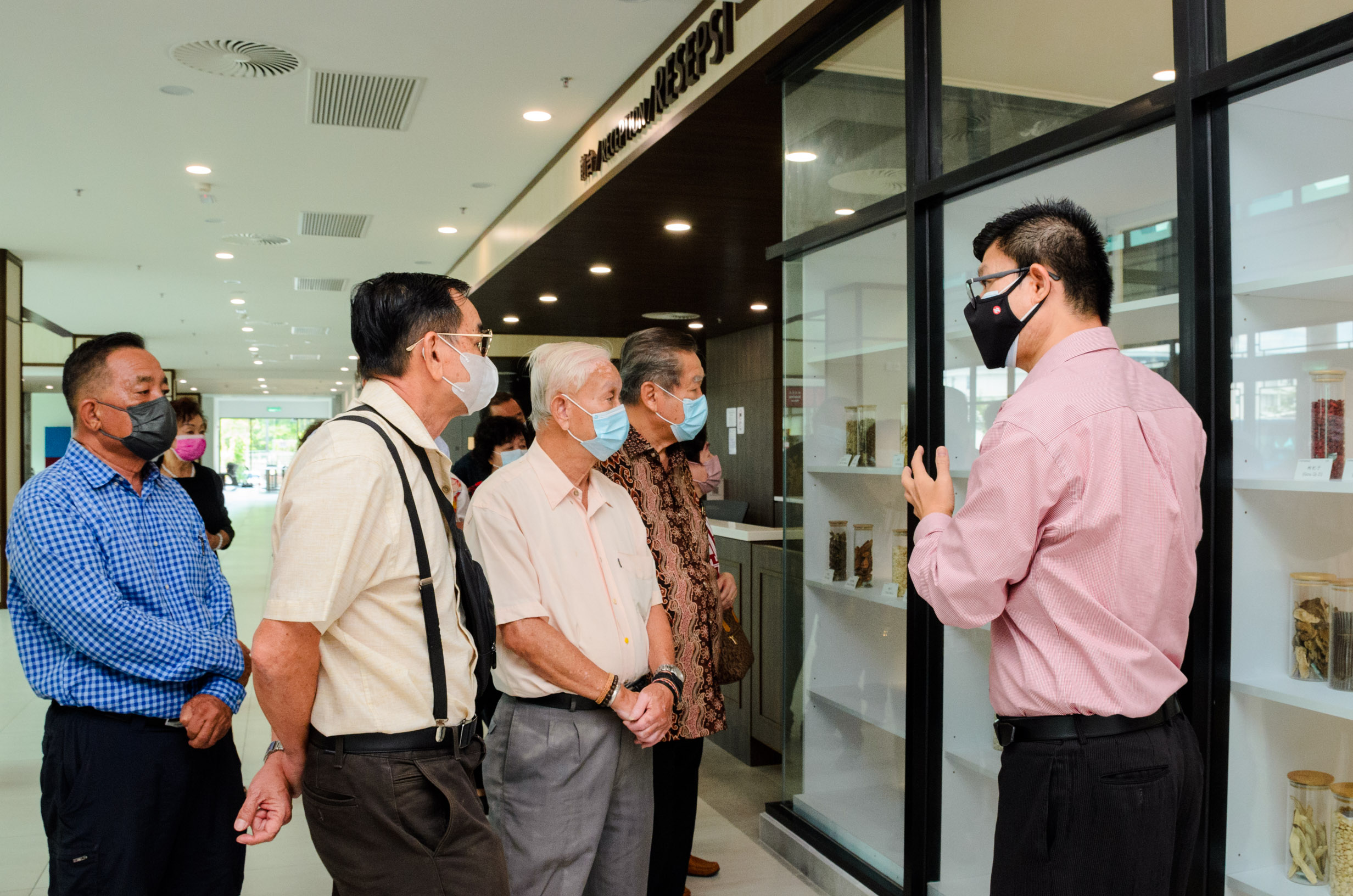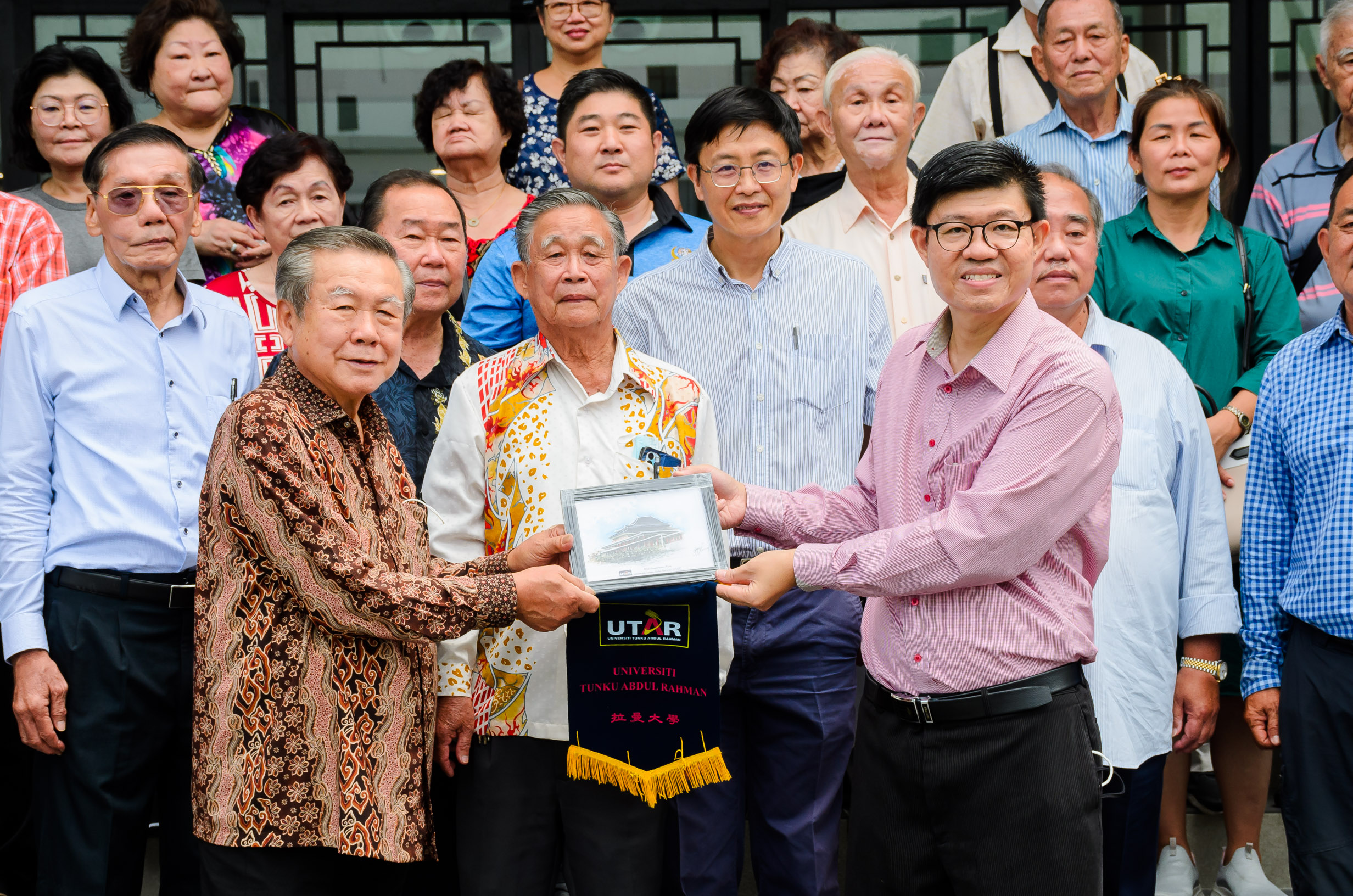 The visit also included a tour of the UTAR Kampar Campus. They visited a few spots of attraction at Kampar Campus, such as UTAR's Bronze Sculptures, Library and Dewan Tun Dr Ling Liong Sik.