UTAR Education Foundation received a donation of RM30,000 for the UTAR Hospital project from Kampar Chinese Temple Association (金宝古庙华人联合会) at UTAR T&CM Centre on 15 June 2022.
Representing Kampar Chinese Temple Association in presenting the cheque to UTAR was its President Looi Kok Weng, accompanied by esteemed guests from Kampar Chinese Temple Association.
The cheque was received by UTAR President Ir Prof Dr Ewe Hong Tat. Also present were UTAR Council Member Hew Fen Yee and Chief Pharmacist of UTAR Hospital Project Loo Heng Hoe.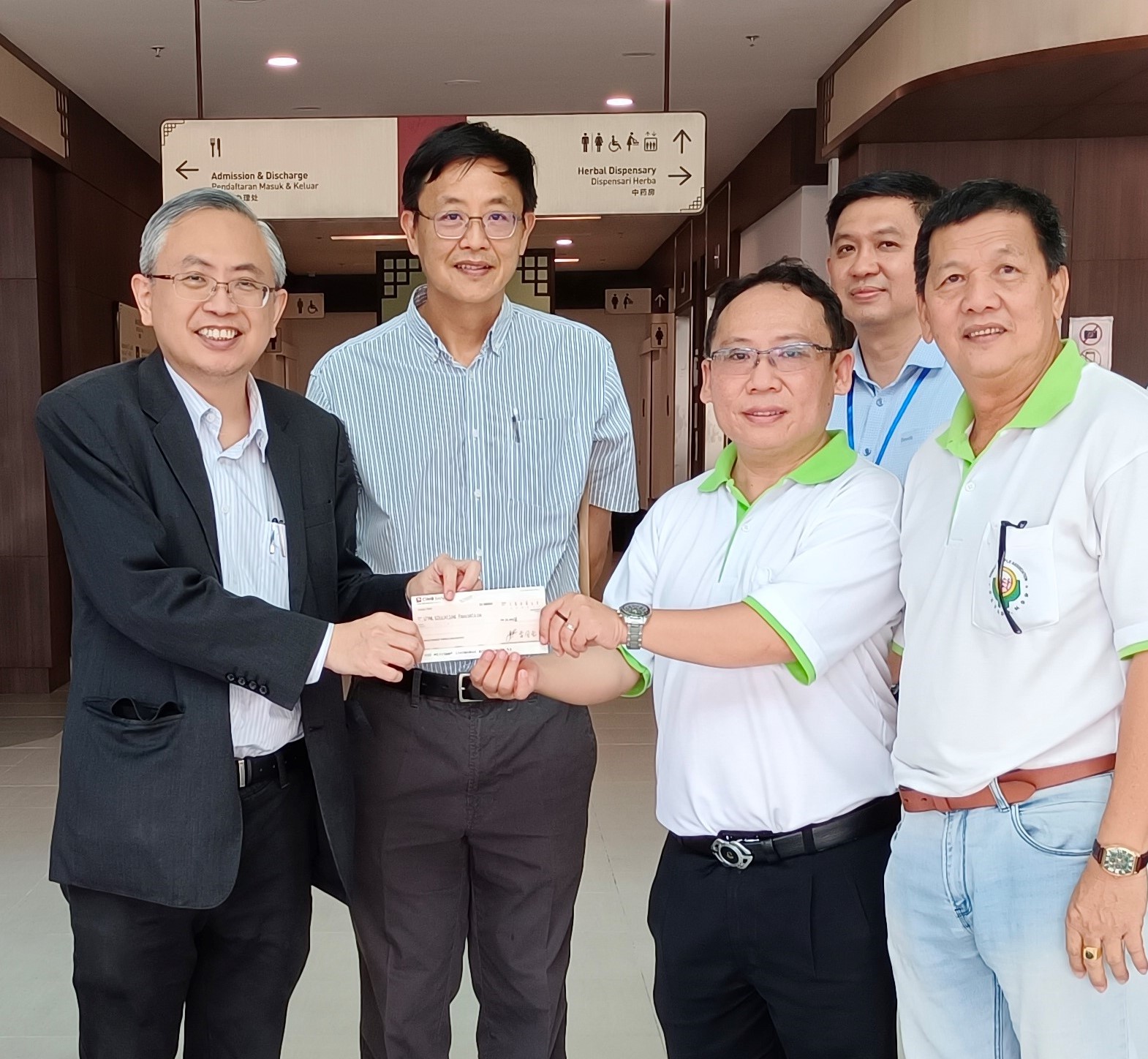 In addition to these contributors, there were also many other donors who stepped forward to contribute to the UTAR Education Foundation for the building of the UTAR Hospital. The donors, however, wished to remain anonymous.