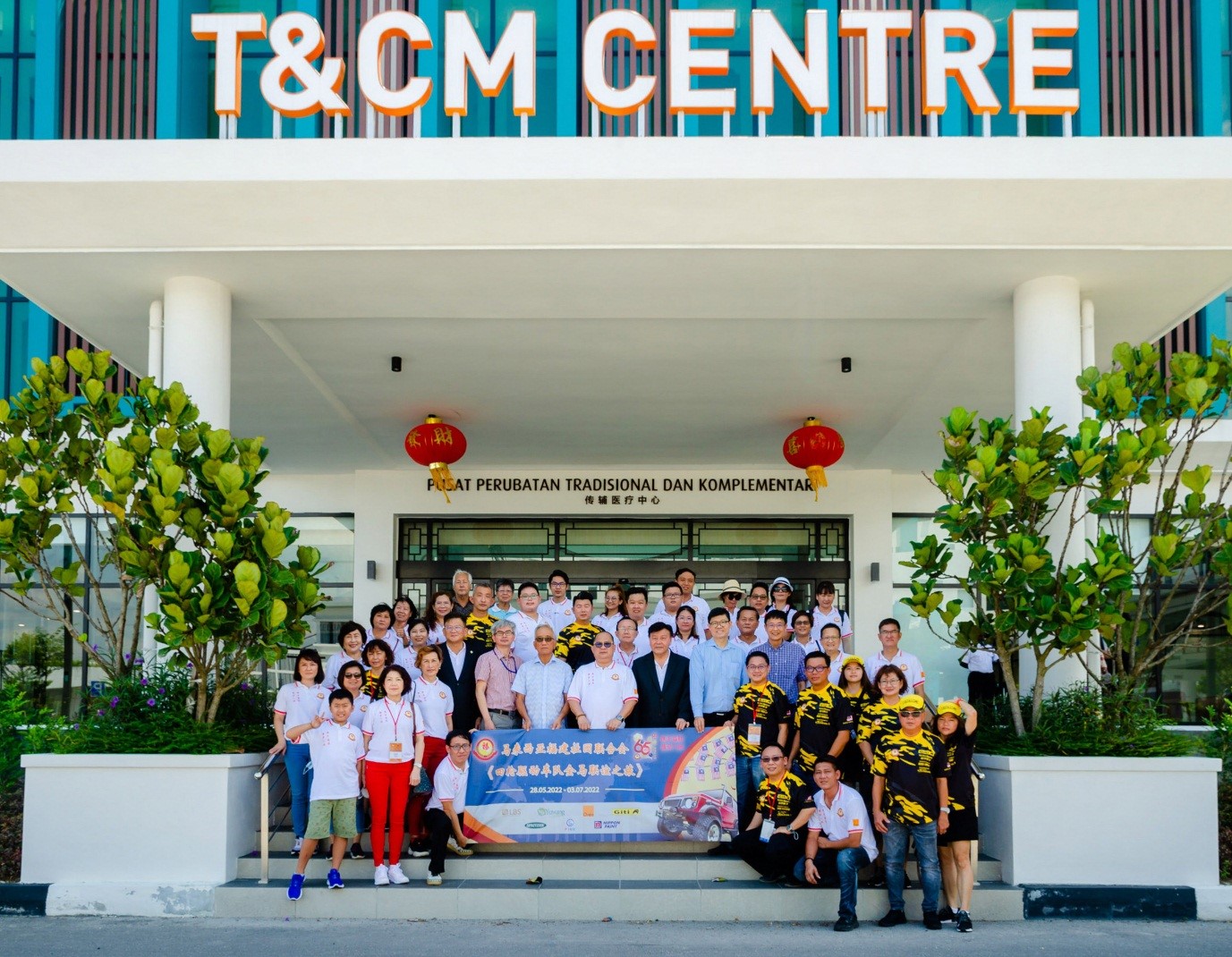 The Federation of Hokkien Associations of Malaysia visited UTAR T&CM Centre on 3 June 2022. The visit was part of its Four Wheel Drive Group's Nationwide Tour to raise funds for UTAR Hospital. It saw the members making a stop at Grand Kampar Hotel, Kampar for lunch as well as a flag-waving ceremony and exchange meeting.
Present at the lunch were The Federation of Hokkien Associations of Malaysia Deputy President Tan Hong Aik; Organising Chairperson of the Four Wheel Drive Group's Nationwide Tour Datuk Tee Guan Pian, Members of UTAR Council Datuk Lim Si Cheng and Mr Hew Fen Yee; UTAR Vice President for Student Development and Alumni Relations Prof Dr Choong Chee Keong; Member of UTAR Hospital Board Assoc Prof Dr Te Kian Keong, members of the federation and UTAR staff.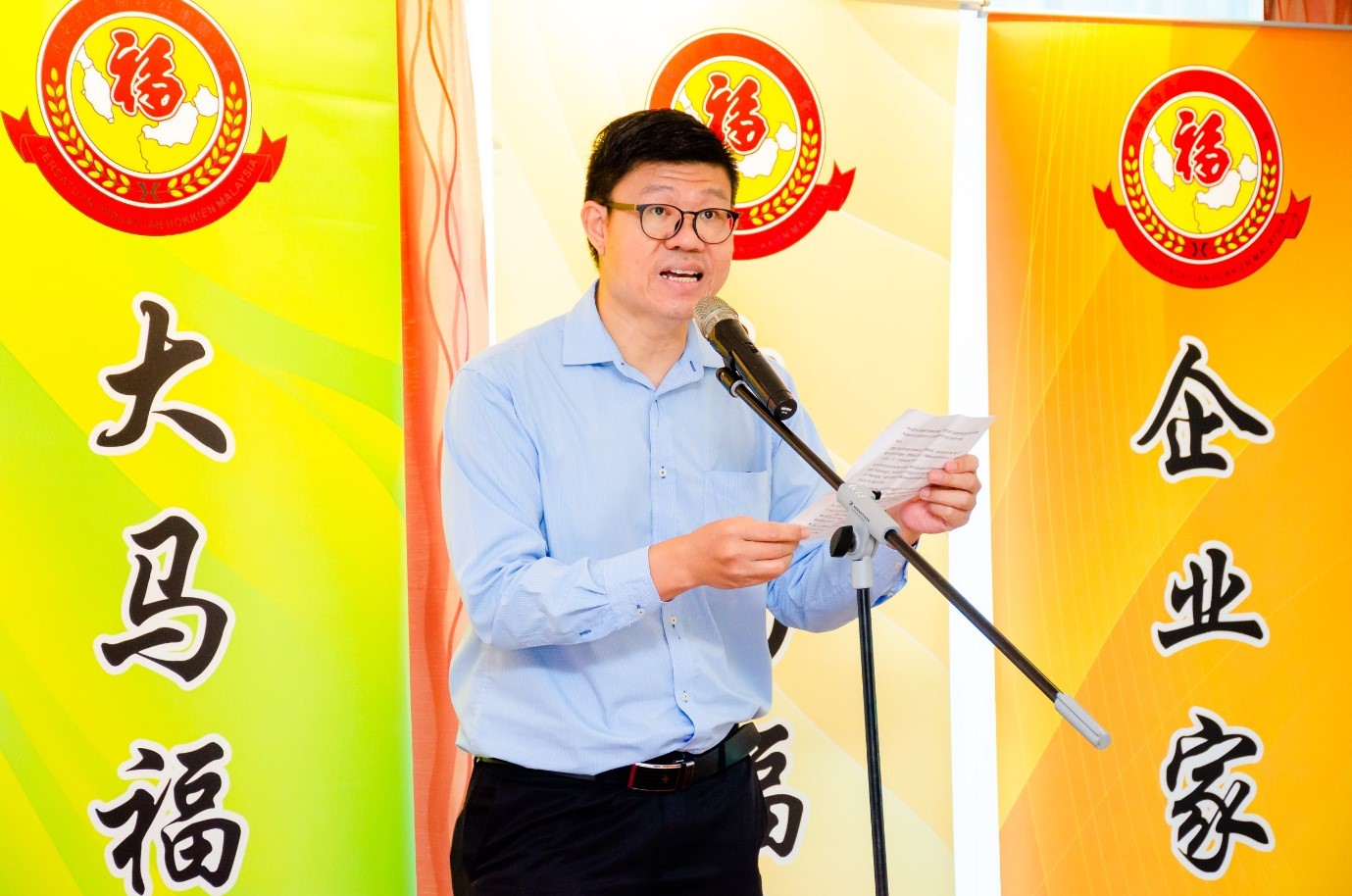 At the lunch, Prof Choong expressed his gratitude to the association and said, "UTAR is pleased and thankful to The Federation of Hokkien Associations of Malaysia for organising fundraising events for UTAR Hospital. As a hospital 'by the people and for the people', UTAR Hospital aims to fulfil its commitment to the people and the community by providing affordable and quality Western and Traditional and Complementary Medicine, and it will also provide clinical training for medical students. We are truly grateful for the kind deeds that the community has provided us in supporting the hospital since the fundraising started."
He added, "UTAR T&CM Centre which officially began its operation on 7 April, has attracted more than 2,000 patients as of last week. Traditional Chinese medicine (TCM) services at the T&CM Centre include gua sha, acupuncture, tuina, internal medicine, Chinese medicine paediatrics, and even medicated baths. The inpatient services are expected to start this month."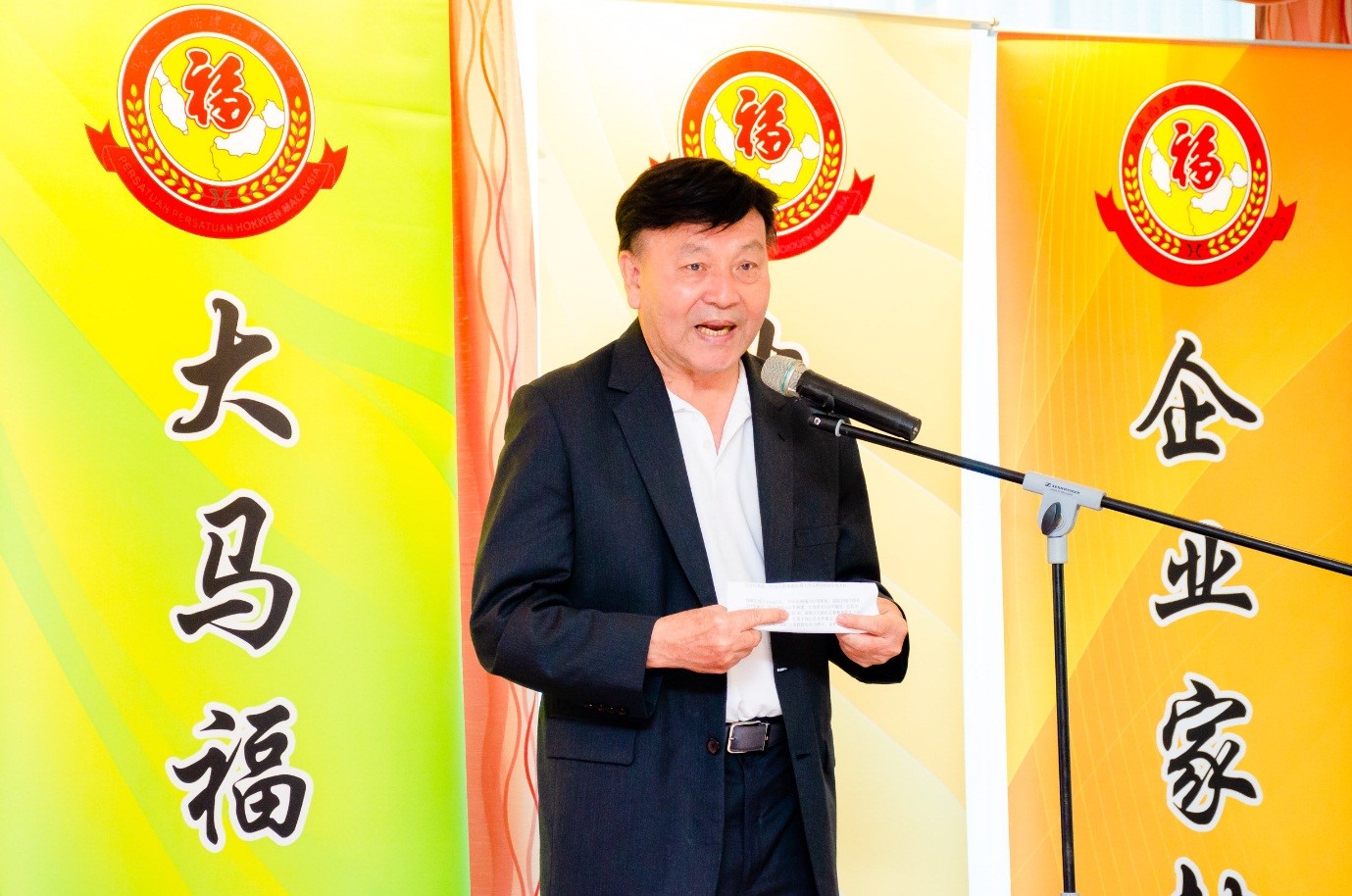 Meanwhile, Tan gave a brief introduction about the federation and said, "The federation was established in 1957; we will be celebrating our 65th anniversary this year. Currently, we have 217 affiliations, the largest Chinese clan association in the country. Since its establishment, the federation has paid great attention to the development of politics, economics, culture and education, while we have made every effort to promote and take the lead for culture, education and charity. Therefore, in conjunction with the 65th anniversary of the federation, we have launched fundraising events for UTAR Hospital. We target to raise RM1million. For the cause of the nation and country, we hope to inspire more people to contribute and donate to this meaningful initiative."
After the lunch, the federation made a quick visit to UTAR T&CM Centre before the Four Wheel Drive Group's Nationwide Tour continue its tour to Penang, Alor Setar, Perlis and Langkawi from Kampar. The first stop of the tour was in Teluk Intan, and at the time of arriving at Teluk Intan and Kampar, the federation had successfully collected more than RM900,000.