The Port Klang Free Zone (PKFZ) donated a total of five electrical patient beds worth RM25,000 to UTAR Hospital at a simple donation handover ceremony held on 26 April 2022 at UTAR T&CM Centre of UTAR Hospital.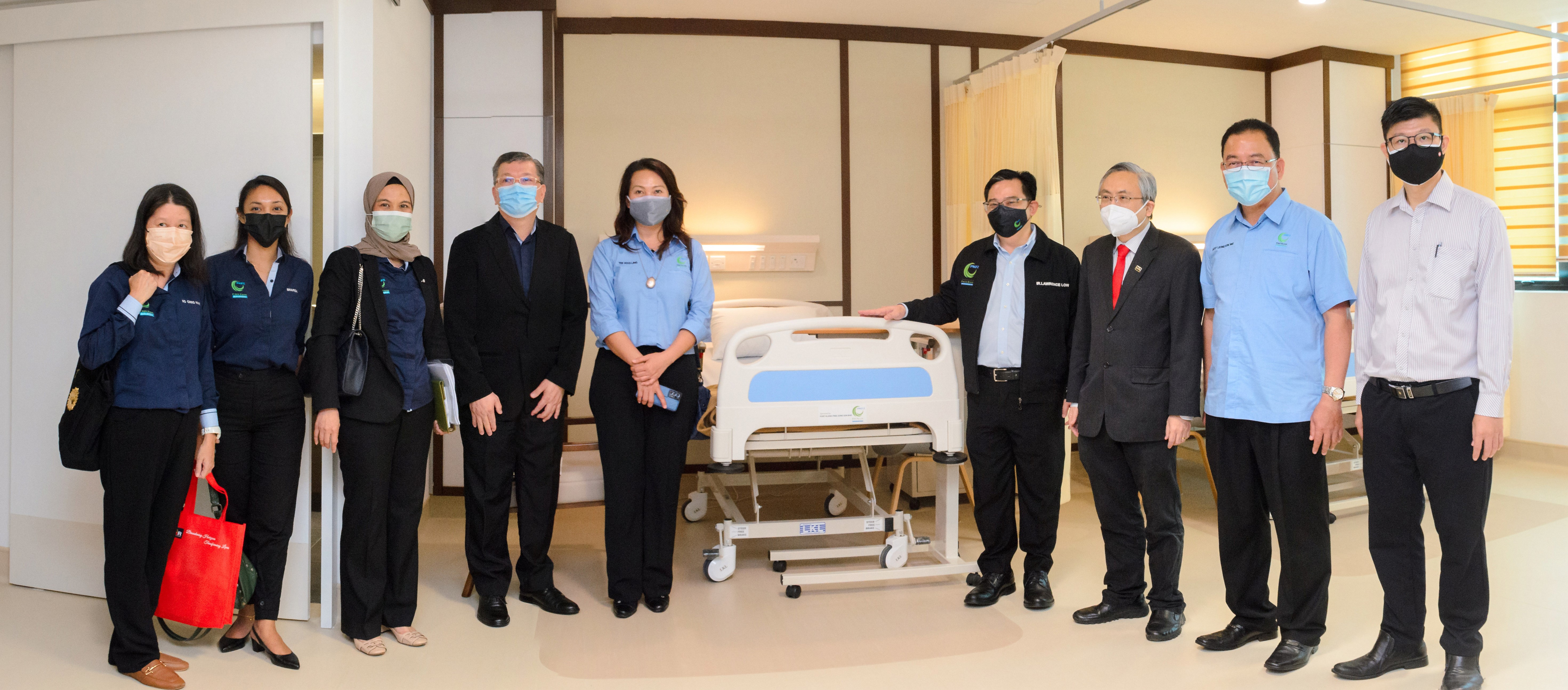 Present at the donation ceremony were Chairman of PKFZ Datuk Ir Lawrence Low, Chief Executive Officer of PKFZ Loh Chee Can, Directors of PKFZ Datuk Leong Kok Wee and Tee Hooi Ling, UTAR President Ir Prof Dr Ewe Hong Tat, UTAR Vice President for Student Development and Alumni Relations Prof Dr Choong Chee Keong, Principal Practitioner of T&CM Centre Assoc Prof Dr Te Kian Keong, Perak MCA Secretary Datuk Ooi Jing Ting, Perak MCA Youth Chief Daniel Wa Wai How, esteemed guests from PKFZ, UTAR Hospital staff and UTAR staff.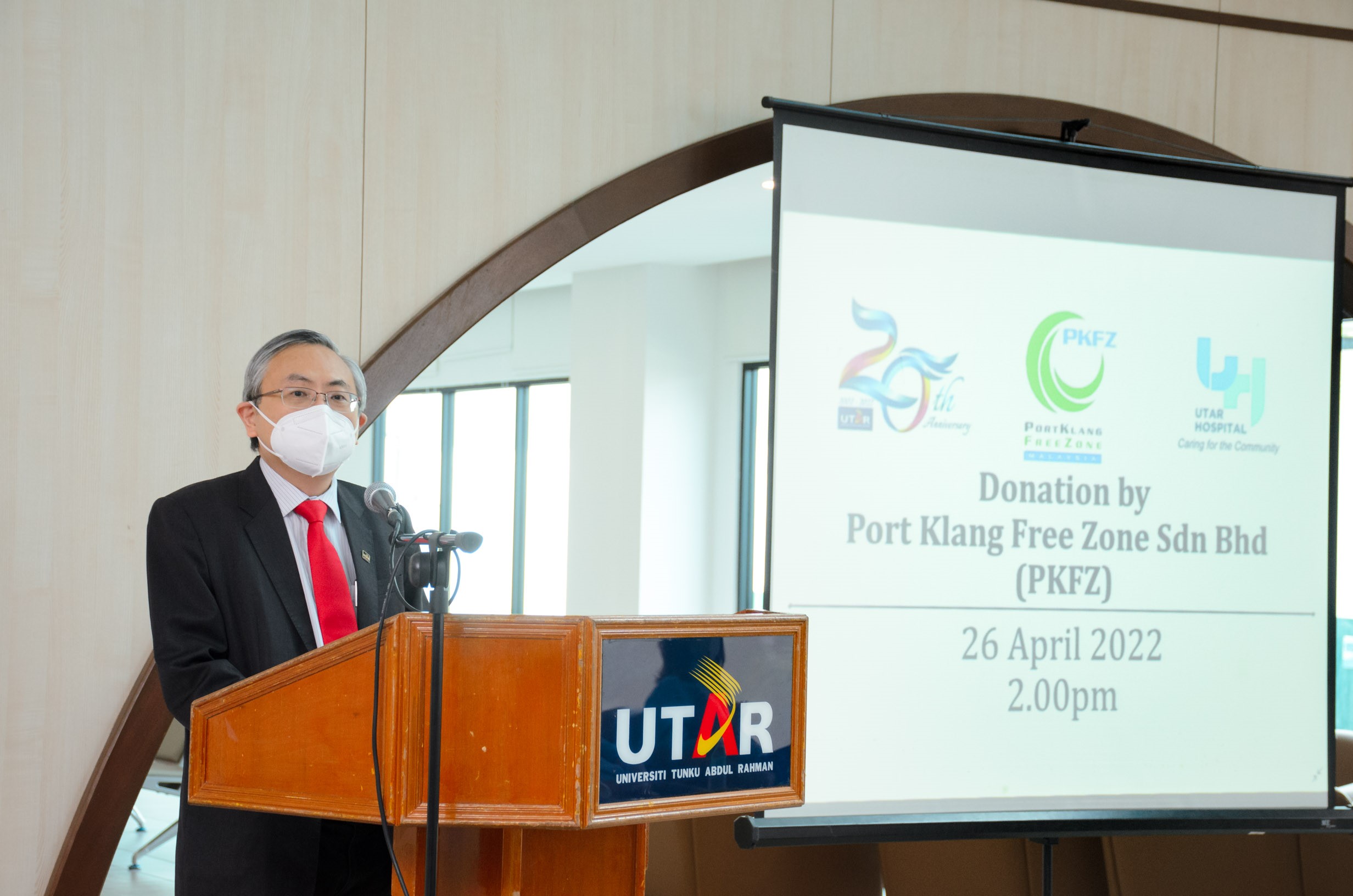 In his speech, Prof Ewe expressed his gratitude to PKFZ and enthused, "UTAR Hospital is part of the growth and expansion of UTAR as a private university for the people by the people. Just as UTAR was set up as a not-for-profit university to provide quality affordable education to the people, UTAR Hospital will also be a not-for-profit private hospital providing affordable and quality medical services to the people. This Hospital will also provide education and training for medical students and conduct medical research for the advancement of medicine and healthcare. The construction of the Hospital will cost RM330million and UTAR seeks the support of the community to participate in our fundraising efforts. Therefore, we are truly honoured and very grateful to PKFZ for their donation of five electrical patient beds worth RM25,000 to the UTAR Hospital. On behalf of UTAR staff and students and UTAR Hospital, thank you for your support and generosity." He concluded that the contributions and support from PKFZ were truly a blessing to UTAR and UTAR Hospital.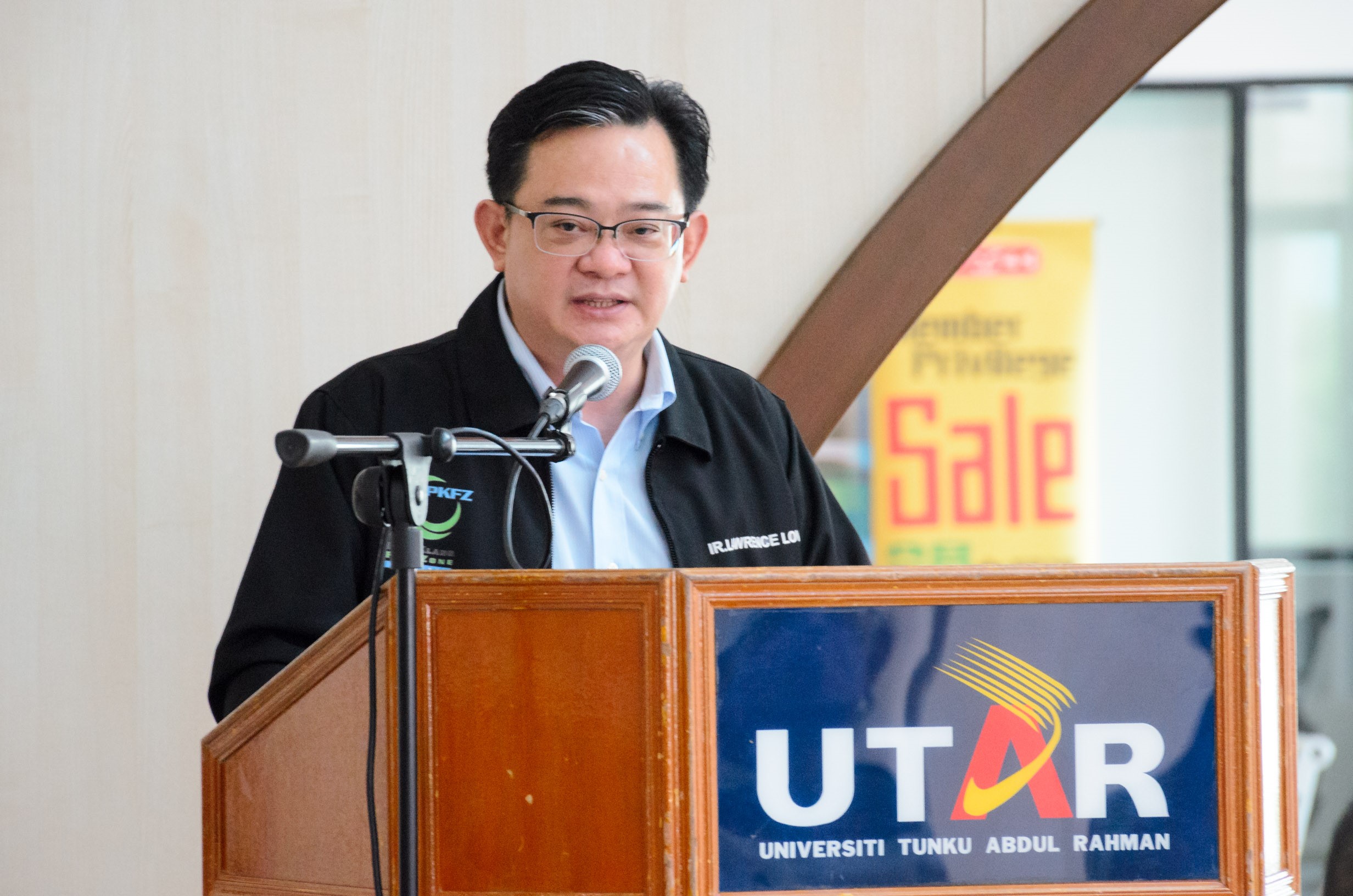 Echoing Prof Ewe's sentiment, Datuk Lawrence Low said, "I would like to seize the opportunity to congratulate UTAR on this outstanding Donation Drive for UTAR Education Foundation in which many organisations are given the opportunity to be involved in giving back to the community. Thank you to those who have been committed in making sure we can be part of this great effort and making our CSR initiative a reality." He added, "It is truly an honour to be here and in line with our concept of giving back to the community, I expect this opportunity to be a driving initiative towards strengthening good relations between UTAR and PKFZ. I also encourage the main aspirations of national unity that build patriotic and democratic people to form a national identity and strengthen the ecosystem of unity itself. I do believe that health care is a talking point in all developing countries but we do hope with our humble contribution we could facilitate UTAR Hospital's endeavour. This does not only allow us to widen our mission but it also gives us the opportunity to prove how organisations work together in creating a better community."

The ceremony ensued with a short tour to UTAR T&CM Centre and subsequently ended with group photographs. PKFZ is an integrated 1,000-acre Free Commercial and Industrial Zone providing facilities for international cargo distribution and consolidation centres. PKFZ is situated adjacent to Port Klang, the world's 12th ranked port in 2019 in terms of throughput volume.