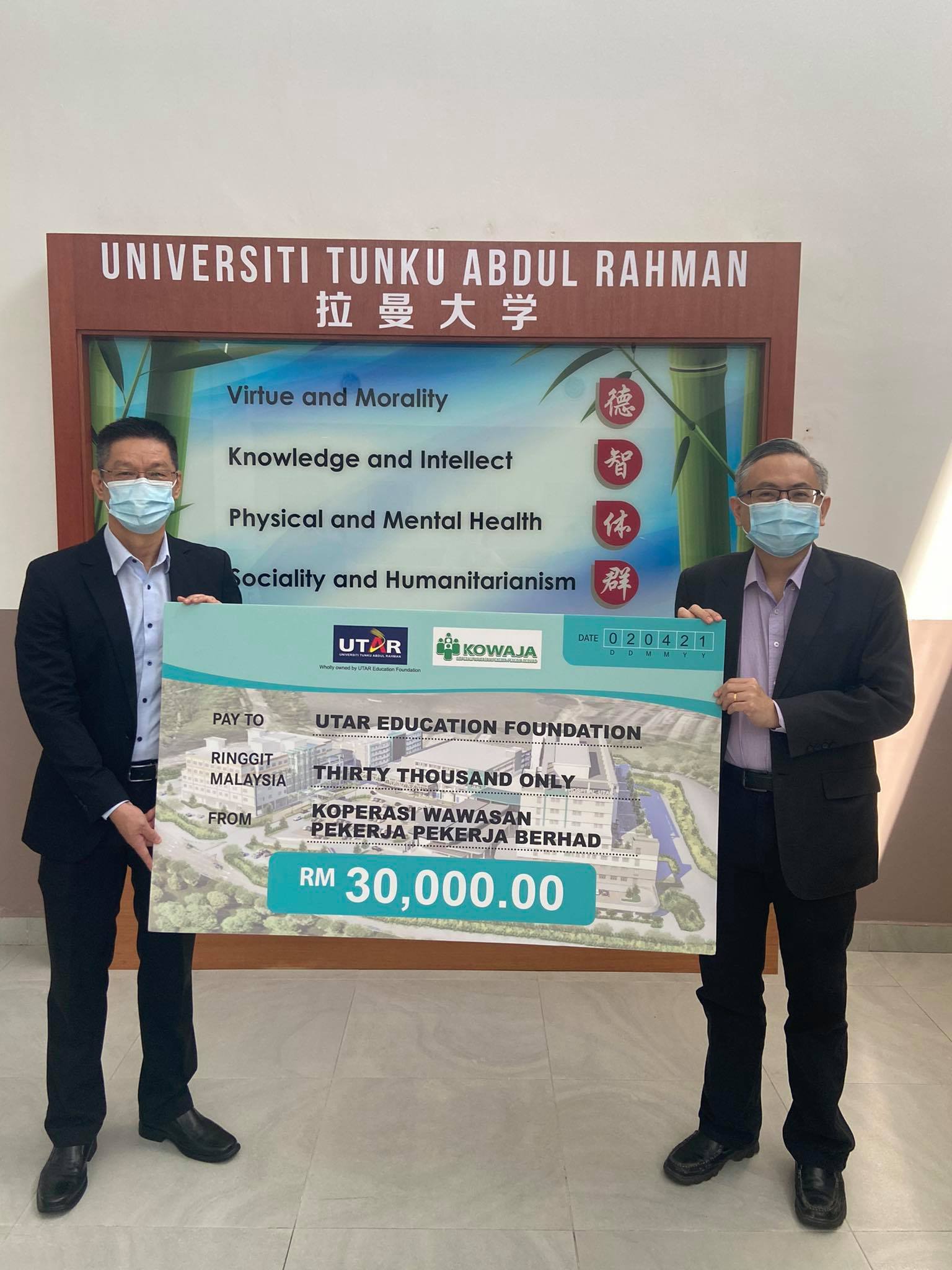 Prof Ewe (right) receiving a mock cheque from Dr Tan
Koperasi Wawasan Pekerja-Pekerja Berhad (KOWAJA), a credit cooperative owned by its members, donated RM30,000 to UTAR Hospital as part of their corporate social responsibility programme.
A mock cheque was presented by General Manager of KOWAJA Dr Tan Boon In to UTAR President Ir Prof Dr Ewe Hong Tat on 2 April 2021 at Sungai Long Campus.
Dr Tan, who is also a UTAR alumnus, said that the hospital will benefit society as it runs as a not-for-profit hospital and self-sustaining to provide affordable and quality medical services to the community.
He encouraged more alumni to step forward to make contributions to their university—no matter the amount. "Even a small amount makes a difference," he said.
He added, "All alumni should donate back to their university. Recall the good moments back in the university. UTAR has cultivated many talents. What we have achieved now and what we have gained now is also the support that UTAR has given us. We should help our alma mater if we are capable."
Located in the Kampar Campus, UTAR Hospital is rapidly taking shape. The hospital, which is expected to be fully operational in 2022, offers more than just medical and health services. It will also provide clinical training for the Faculty of Medicine and Health Sciences (FMHS) Bachelor of Medicine and Bachelor of Surgery (MBBS) programme, Traditional Chinese Medicine (TCM) and Health Science students.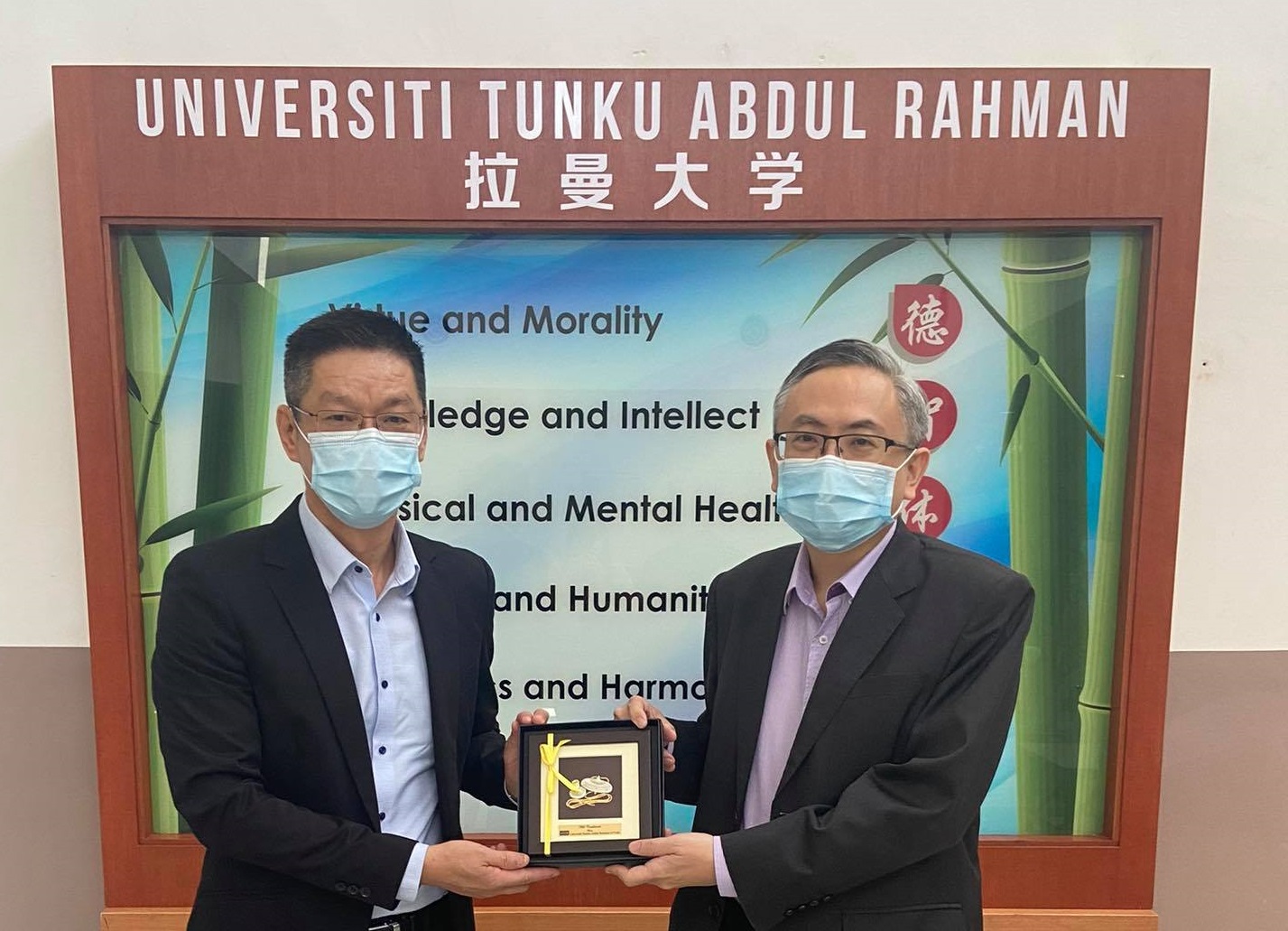 Prof Ewe (right) receiving a mock cheque from Dr Tan